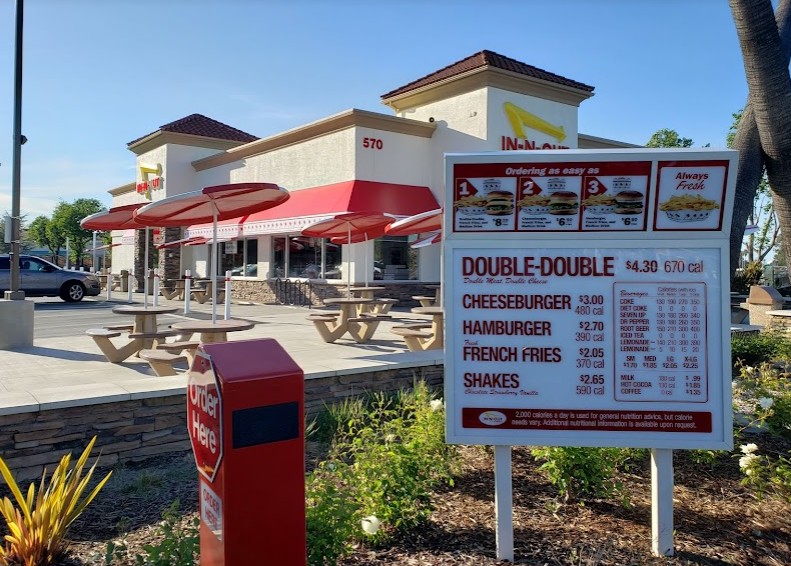 >
In-N-Out Burger in Pleasant Hill was completely shut down (drive-thru, indoor dining, indoor takeout) by the Contra Costa County Health Department today after the restaurant refused to check the vaccination status of its customers, a company spokesman confirmed to Claycord.com.
The restaurant is expected to reopen tomorrow, according to the employee.
All other In-N-Out locations in Contra Costa County are operating drive-thru and take-out only. No indoor dining is available.
This comes just days after In-N-Out's San Francisco location was closed for the same reason. In a statement to Fox News regarding the status of the San Francisco restaurant, In-In-Out said "We refuse to become the vaccination police for any government," and said "Our store properly and clearly posted signage to communicate local vaccination requirements."