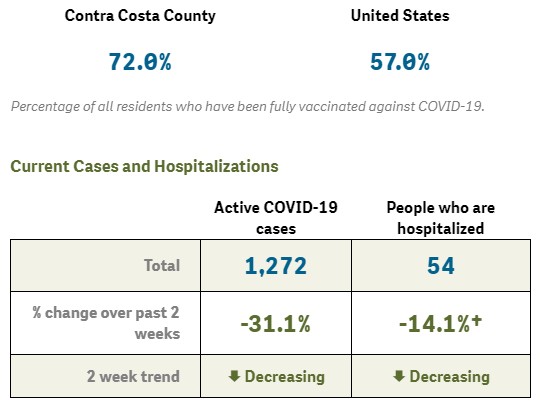 >
There are currently 1,272 active cases of COVID-19 in Contra Costa County. That number is down 31% in the past 14 days, according to the Health Department.
54 people are currently hospitalized. 24 of those 54 are in the ICU.
In the Mount Diablo Unified School District, 9 students and 2 staff members have tested positive for COVID-19 in the last 10 days.