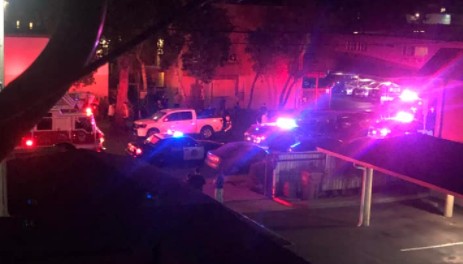 >
At least two, but possibly three people appear to have been shot on Pine St. in downtown Concord tonight.
It was a shooting into a vehicle just after 10 p.m.
One victim was found inside the vehicle, and the other victim was located nearby. The extend of the injuries is unclear at this time.
Information on the suspect has not been released.
UPDATE: Three people were shot. It appears one person has died, although that has not been confirmed by police.
Thanks to Maria for the photo.