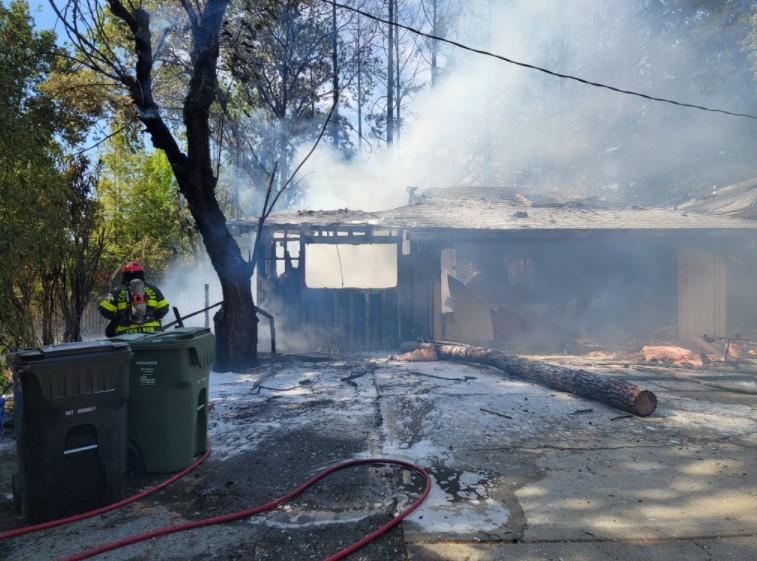 >
Two fires are currently burning in Walnut Creek right now (Thursday, 4:10 p.m.).
Thanks to Paul for the following report:
Castle Hill Rd. and Arbol Grande, in south Walnut Creek. Explosion and fire reports from multiple callers, coming in to ConFire dispatch, right now.
Update 1: Fire has spread to an adjacent building. WCPD are evacuating all adjacent buildings.
Update 2: Second alarm called.
Update 3: Ember cast is starting additional fires, downwind of the main fire.
Update 4: 1355 Creekside (second fire) exterior fire, structure response dispatched. Evacuations are underway.
UPDATE: All fires have been extinguished.