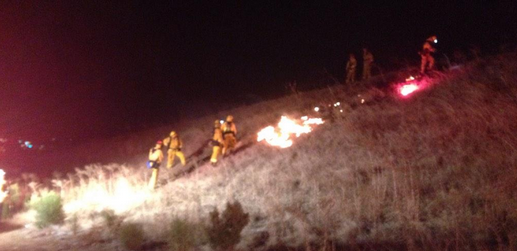 >
Firefighters are at the scene of a vegetation fire north of state Highway 4 tonight, a Contra Costa County Fire Protection District dispatcher said.
Fire crews responded to a report of a fire on Evora Road around 8:30 p.m., the dispatcher said.
The blaze has burned about 1 acre, she said. The fire was not threatening structures and no evacuations were called for, the dispatcher said.
Crews from Cal Fire were also responding to the blaze, according to the dispatcher.
photo: @ContraCostaFire on Twitter
{ 0 comments }