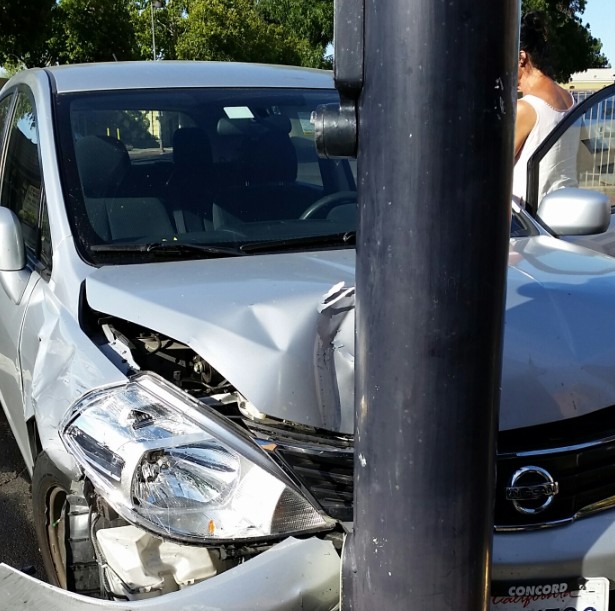 >
No major injuries were reported during a vehicle collision in Concord on Sunday night.
The collision occurred on Concord Blvd. at Colfax St. around 6pm.
Two vehicles were involved; a blue Honda Pilot and a silver Nissan, which is pictured above, according to Concord Police.
The cause of the crash is still under investigation.
Thanks to Marty K. for the photo.
{ 14 comments }