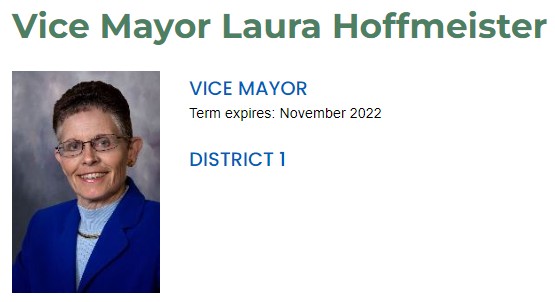 >
Concord Vice-Mayor Laura Hoffmeister was arrested in the City of Clayton this week for DUI, Clayton Police confirmed to Claycord.com.
Police say she was stopped for a vehicle code violation and arrested for DUI by Clayton Police on the evening of Wednesday May 25. She was then booked into the county jail in Martinez, and released the following day.
Hoffmeister was first elected to the Concord City Council in 1997. She has been the Mayor of Concord six different times during her time on the council.
She is also the Assistant to the City Manager for the City of Clayton, and she is a board member for the County Connection public transit agency.
No further information is available at this time.