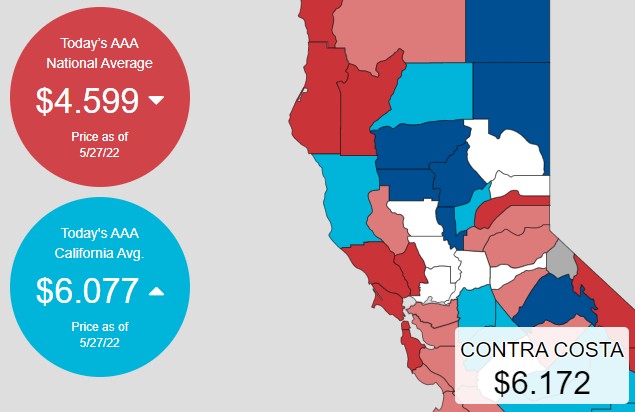 >
Every single day we have a new record.
The average price for a gallon of regular unleaded gas in California is now $6.07, which is $1.48 more than the National average, according to AAA.
Contra Costa County's average price is now $6.17 a gallon.
In Mono County (near Yosemite), the average price is $6.93 a gallon.
The cheapest gas in the United States can be found in Oklahoma, at $4.10 a gallon.