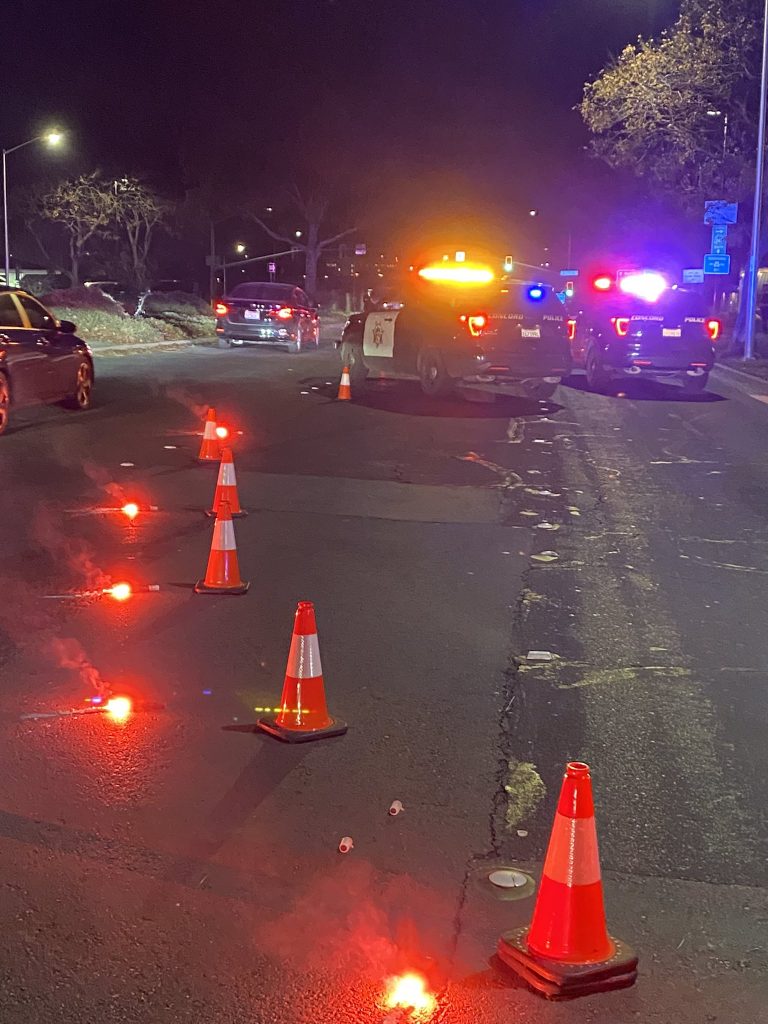 >
Police in Concord are investigating a collision between a vehicle and a pedestrian Friday evening.
The accident occurred at Concord Avenue and the northbound Highway 242 onramp.
As of 7:30 p.m., the roadway will be closed for several hours. Police said motorists should avoid the area and seek alternate travel routes.
There are no further details.
UPDATE from CPD: On January 14, 2022, at approximately 6:18 PM, Concord PD Officers were dispatched to a report of a vehicle vs pedestrian collision that occurred on Concord Avenue, near 1581 Concord Avenue.
A pedestrian crossed over Concord Avenue
and was struck by a vehicle, traveling W/B Concord Avenue.
The pedestrian, a 64 year old male, was transported to a nearby hospital for major injuries.
The collision is still under investigation. Any witnesses are asked to contact Traffic
Officer Nanthasiri at 925-603-5096.