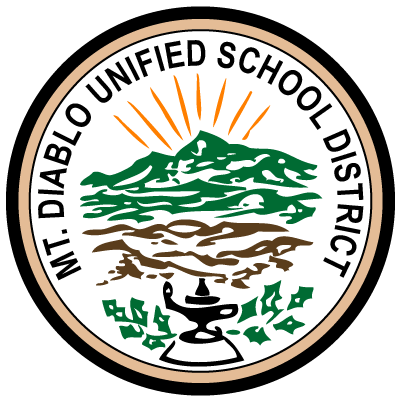 >
The Mount Diablo Unified School District Superintendent has provided an update on the school district and where they are in the process of returning students to the classroom.
The following is from MDUSD Superintendent Dr. Adam Clark:
Dear Mt. Diablo Unified School District Parents/Guardians,
I hope you are safe and healthy during this challenging time. Today marks the 96th day of the 2020-2021 academic year. When schools closed in California on March 13, 2020 to prevent the spread of COVID-19, no one imagined our campuses would now still be void of students. I am writing to update you on our District with regard to COVID-19.
At the Governing Board meeting on Wednesday, January 13, I shared that full Distance Learning must continue through at least until March, 2021. The reasoning to support that conclusion is related to Contra Costa County being in the Purple Tier, California's Regional Stay At Home Order and our local vaccination timeline.
The COVID-19 infection rates and hospitalizations have continued to worsen. We were warned by the staff of the Contra Costa County Department of Public Health of the holiday surge. Unfortunately, the worsening metrics we were warned about have come to fruition, and my heart goes out to those who are ill and to all who have experienced loss. I am hopeful that a coordinated vaccination plan will soon come from the Federal Government, State of California and Contra Costa County that prioritizes the elderly as well as frontline educators.
Although MDUSD is remaining in Distance Learning, staff members have been preparing and are still preparing for face to face instruction and learning. Safety measures are in place, which include personal protective equipment, sanitation supplies, plexiglass barriers, and six foot distance markings.
Negotiations are continuing with the Mt. Diablo Education Association (teachers' union). Although we have yet to reach a final agreement on a Hybrid Plan or Student Support groups, we have made considerable progress (see current agreements below). We have held partial or all day negotiation sessions on the following dates: September 16; October 5, 14, 29; November 6, 13, 18; and December 2, 8, 9, 15. Both teams are also meeting on Wednesday, January 20. We appreciate the relationship with all six of our labor partners and collaborative bargaining agreements are forthcoming.
We understand that the public may not fully understand the bargaining process and pace, but this is a necessary process. There are families and students who are struggling as a result of Distance Learning. The MDUSD team is working to mitigate these challenges but I understand that more can be done. On Monday, January 25, at 5:00PM, the counseling department will hold a webinar on student mental health. The webinar details and opportunities to submit questions will be shared on Friday in our Friday Letter.
The Governing Board is committed to bringing students back to their physical classrooms. Each trustee wants nothing more than for students to engage with our caring staff, participate in myriad extra curricular activities, and to simply be around friends. With that said, the Board is committed to ensuring a safe process in which we continue to serve our students, families and staff. I want to thank you for your patience and understanding as we navigate the impacts of the pandemic together.
Sincerely,
Superintendent Adam Clark, Ed.D.
Current memorandums related to Phase 1: 100% Distance Learning: