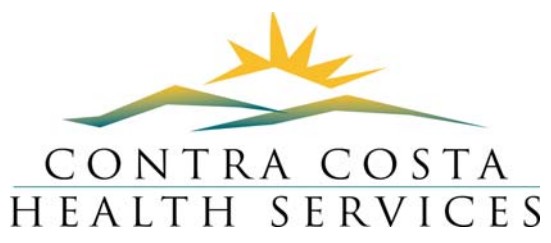 >
County Deputy Health Officer Dr. Thomas Warne spoke to Contra Costa Supervisors this afternoon regarding COVID-19.
Below is a quick summary of the information he provided (in his words):
The COVID-19 death rate in Contra Costa County is less than 1%.
Still seeing a "worsening trend" with ICU capacity in the Bay Area.
Bay Area hospital ICU capacity is 3.4%.
Hospitals are not overwhelmed in Contra Costa County, but they are stressed and strained.
65,151 vaccine doses have been administered in Contra Costa County.
The county has done a good job delivering the vaccine.
About 4,000 people a day are being vaccinated in Contra Costa County.
County is in phase 1B of vaccine distribution – People 65 and over, frontline essential workers, jail inmates, etc.
Dr. Warne also answered questions from the public.
Below are his answers:
You don't need a social security number to get a vaccine, but you do need some form of government ID.
Youth sports are not allowed at this time. (some sports conditioning is allowed)
The decision to close outdoor dining was made by the state.
There were more suicides in Contra Costa County in 2019 than in 2020, according to Supervisor Candace Andersen.
Contra Costa County Schools Superintendent Lynn Mackey also commented and answered questions.
Below are her comments/answers:
Teachers will not be required to return to the classroom once they're vaccinated.
The vaccine is only one layer of protection.
Agrees with the science saying schools are safe to open.
A video of today's meeting will be posted when the county makes it available.