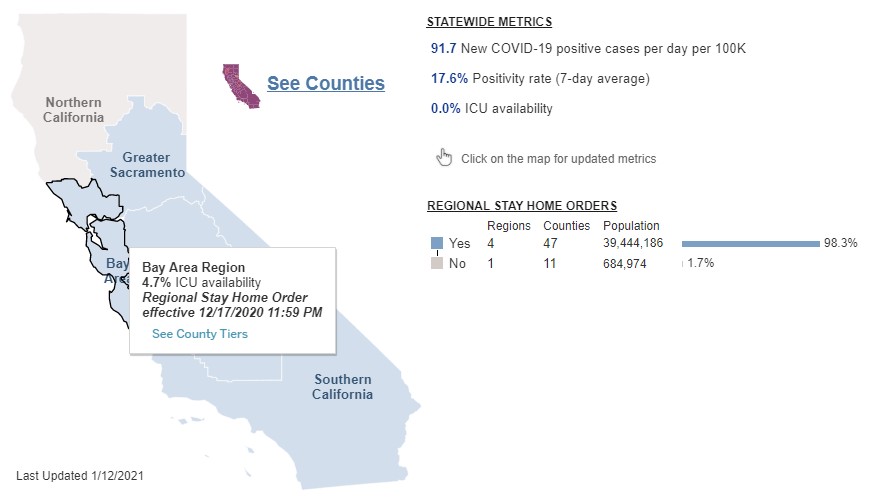 >
4.7 percent of the Bay Area's intensive care unit beds are now available amid the region's latest coronavirus surge, according to the State of California.
Governor Gavin Newsom previously announced on Monday the Bay Area's ICU capacity was 0.7 percent, however, more beds were made available since the Monday announcement.
Contra Costa's current ICU capacity is 10.7 percent.