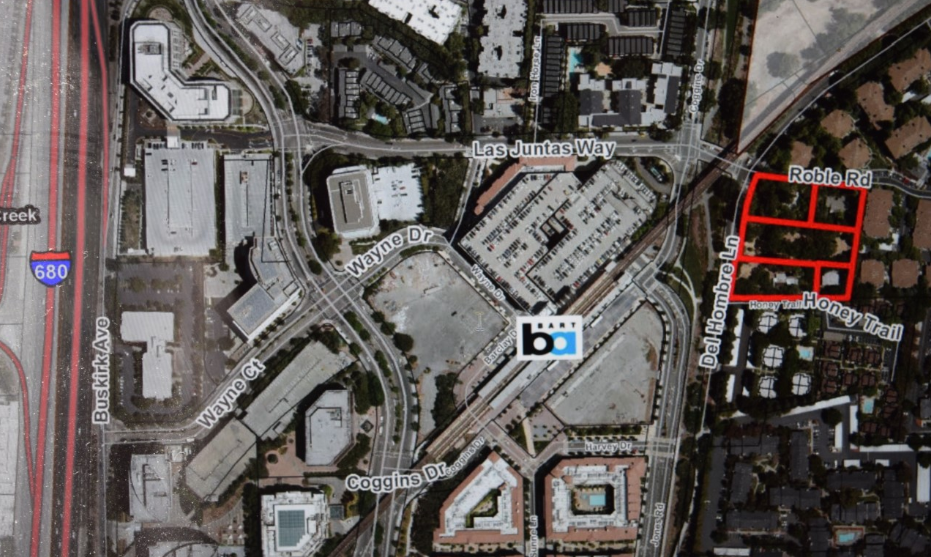 >
A six-story, 284-unit apartment building just north of the Pleasant Hill BART station could be approved today, as the Contra Costa County Board of Supervisors is poised to reject two appeals of the project.
The Del Hombre Apartments, proposed by the Houston-based Hanover Company, would be built on a 2.4-acre parcel on Del Hombre Lane between Roble Road and Honey Trail just northeast of the station. The property is in
unincorporated Contra Costa County, just outside both the Walnut Creek and Pleasant Hill city limits.
The two appeals to the project were filed in June, contending the apartment project wouldn't fit in with surrounding land uses, would cause traffic problems, would be an anti-environmental development, doesn't include enough parking and presents aesthetic problems, among other alleged shortcomings.
County staff has offered responses to the various contentions made by both appellants, and recommends to Board of Supervisors approve the apartment project.
Today's meeting begins at 9 a.m. on Zoom, viewable at www.contracosta.ca.gov