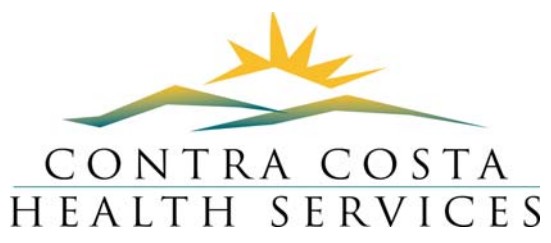 >
Contra Costa Health Services is beefing up its lab capacity, and opening up two new COVID-19 testing centers this week in West County, health officials said.
This comes as the community spread of the coronavirus continues, especially in Contra Costa County's communities of color, according to Dr. Erika Jenssen of Contra Costa Health Services.
Both Jenssen and Dr. Chris Farnitano, Contra Costa's health officer, spoke Tuesday morning to the county Board of Supervisors as part of Health Services' regular COVID-19 update to the board.
Farnitano said high testing volumes have resulted in delays in getting test results out to the public, in some cases as long as three weeks.
That, he said, limits the very usefulness of those tests.
Farnitano said that, to add to the county's testing capability, the county's own two lab facilities — one of them at the Contra Costa Regional Medical Center hospital in Martinez — will get additional equipment to allow processing hundreds of test samples a day with a one- to two-day turnaround time.
That added capacity, Farnitano told the supervisors, is primarily for "highest-risk populations" including seniors and front-line emergency workers.
Contra Costa County is also looking to other labs, including state-run facilities in Richmond and Hayward, for help with processing test samples.
Jenssen told the supervisors that, as of Tuesday morning, there had been 146 COVID-19-related deaths in Contra Costa County, including seven newly reported on Tuesday. Sixty-five percent of those deaths, she said, have
been among senior residents of long-term care facilities.
There have been 9,787 confirmed cases in the county, according to the Contra Costa Health Services' website dashboard.
Jenssen told the supervisors the hospitalization rate has stabilized recently, with the number on Tuesday at 104.
Two new testing centers — one at the county's North Richmond Center for Health and at the Richmond Civic Center — should be up and running this week, Jenssen said.