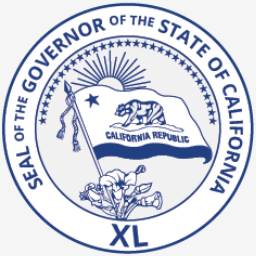 >
The state of California does not have the financial wherewithal to afford the White House's plan to extend expanded unemployment benefits during the COVID-19 coronavirus pandemic, Gov. Gavin Newsom said Monday.
Newsom said in his daily coronavirus briefing Monday that the state would have to cover 25 percent of the costs associated with a $400 per week unemployment insurance payment, as outlined in a memorandum President Donald Trump announced over the weekend.
That 25 percent would amount to the state spending between $700 million and $3 billion in taxpayer funds per week. The state would have to make sharp cuts to public services to foot that bill, Newsom said.
"The state does not have an identified resource of $700 million per week that we haven't already obliged," he said.
While the state received billions from the Coronavirus Aid, Relief and Economic Security Act passed by Congress in March, Newsom said all of that funding has already been allocated.
"We're going to need the federal government to provide the support, that 25 percent, or we are at peril of being in a position where we're making false commitments, false promises to millions of Californians that, ultimately, we simply cannot meet," Newsom said.