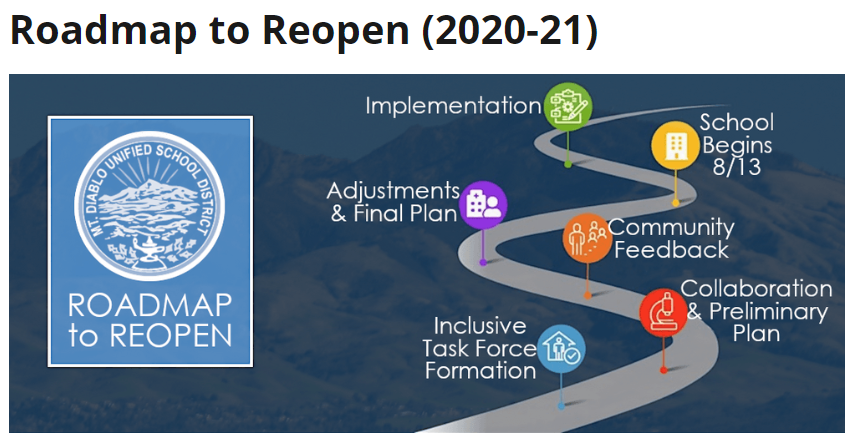 >
The following information is from the Mt. Diablo Unified School District:
MDUSD Community,
We have a plan. More precisely, at this stage in our Roadmap to Reopen, we have published our Preliminary Reopening Plan for the 2020-21 school year. This is not our final plan, but it is a major milestone in our Roadmap to Reopen. We are thankful for the continuing work of our Task Force groups and for guidance from health authorities to make this possible. We are also thankful to the more than 13,000 individuals who participated in our initial family survey; your input was essential for our plan development. In continued partnership with you, we are asking that you aside time to review and become familiar with our Preliminary Reopening Plan.
Next in our Roadmap to Reopen, we will be requesting your feedback again⁠—this time, regarding our Preliminary Reopening Plan. A Community Feedback Survey for this purpose will be published on July 1st, and we will remind our community to complete the Community Feedback Survey by July 7th at 5:00PM. On this web page, see below to review the complete Timeline for our Roadmap to Reopen, which details all major steps toward our end goals: publishing the Final Reopening Plan on July 30th and beginning school on August 13th with safety, equity, community, and quality instruction.
Change is the one thing that remains constant for all of us. Because our plans remain subject to revision based on the latest virus trends and developments, the need for a formal written plan is that much more easily recognized. Our confidence comes from knowing that it is together that we will plan for tomorrow, and together that will meet the challenges of today.
This is our Preliminary Reopening Plan: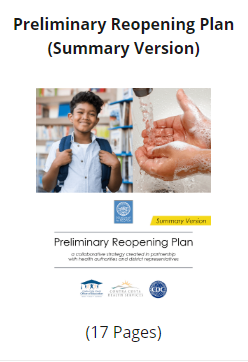 >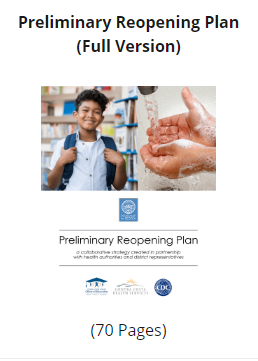 >