video credit: Matthew Sobajian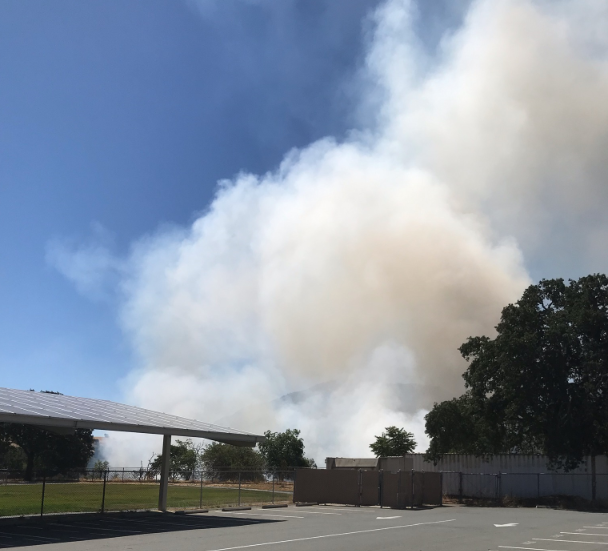 >
A fire is burning on Pine Hollow Ct. near Mt. Diablo Elementary School in Clayton.
Firefighters are on scene.
Thanks to Rich for the picture and video of a smoke-filled downtown Clayton.
UPDATE: The fire is about 4-5 acres in size. It was caused by a homeowner in the area who was mowing grass, according to the fire department.
UPDATE: The fire has been extinguished.
More photos below: