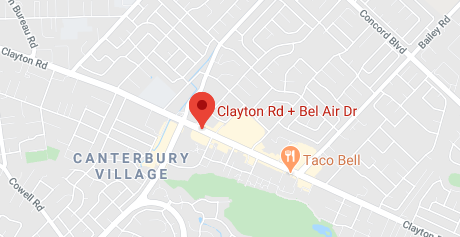 >
Concord Police are currently in pursuit of a white Jeep Wrangler on Clayton Rd.
UPDATE: The drive and passenger fled the vehicle on foot near Bel Air Drive (Treat Blvd. area). The driver is a black male wearing a grey shirt and jeans. The other suspect is an Asian male wearing all black. 
UPDATE: The vehicle is reported stolen out of San Leandro. This is possibly one of the 70 vehicles stolen from a San Leandro dealership on Sunday night.
UPDATE: The suspects were not located.
map: google maps