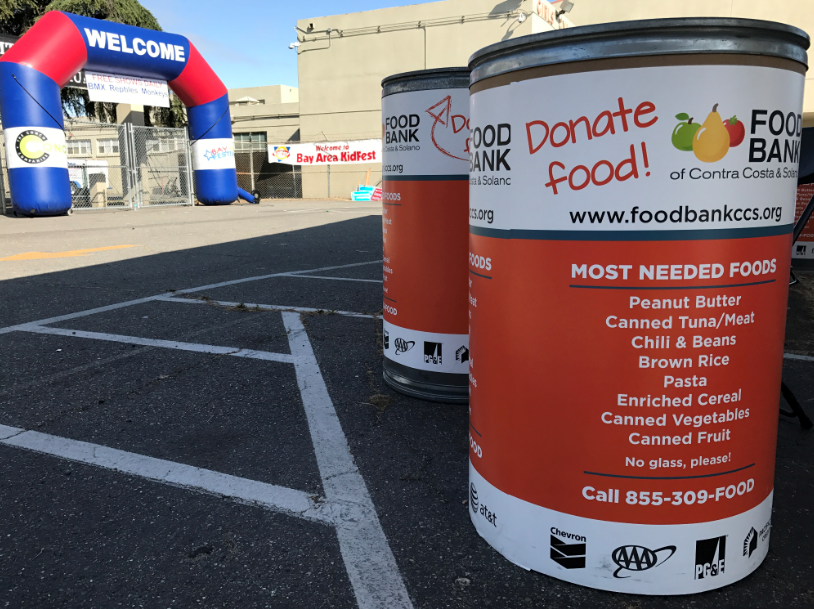 >
For the 1st time in 31 years there will be no Bay Area KidFest on Memorial Day Weekend in downtown Concord.
However, KidFest will help one of its loyal partners for the past 24 years; The Food Bank of Contra Costa and Solano.
From 10 a.m. to noon this Saturday, May 23, there will be Drive-Thru food collection at the KidFest site, Mt. Diablo High School, 2450 Grant St. Each family donating Saturday will receive a free admission ticket to KidFest 2021.
KidFest producer Jay Bedecarre says Food Bank donation barrels and volunteers will be on both sides of Grant St. to accept food and financial donations Saturday morning during what would have been the opening two hours of the 31st annual KidFest.
KidFest attendees have donated over 130,000 pounds of food over the years and the Food Bank needs donations now more than ever.
KidFest, the largest annual event in Concord, has been rescheduled for the Labor Day Weekend, Sept 5-7. Bedecarre says a decision will be made soon if it will be safe and practical to host KidFest then.