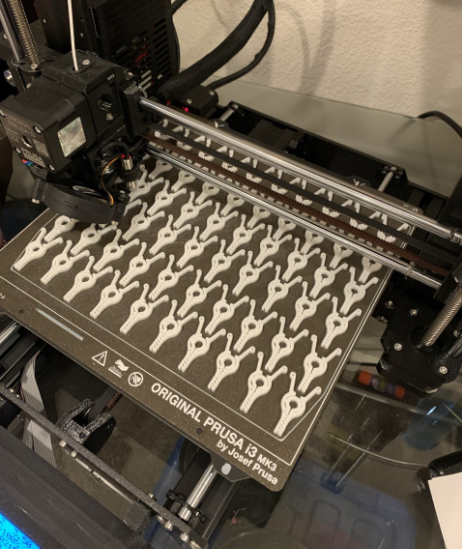 >
The Contra Costa County library is using its technology resources to help supply critically needed masks to first responders and other essential workers in the community.
The library is using three 3D printers to mass produce Montana masks, and mask clips. The Montana mask has the ability to extend a single surgical mask into six uses and is itself reusable. The clips are used to connect elastic to surgical masks. So far, the Library has printed 28 masks and 1,600 clips.
Members of the Library staff are being deployed as Disaster Service Workers in many ways across the County.
Staffers are helping collect donations of personal protective equipment and childcare supplies, training to perform contact tracing in the months ahead, and providing needed resources in the County's Emergency Operations Center.
"We want to support the County's emergency response efforts in any way we can," said County Librarian Melinda Cervantes. "We have buildings, technology, and people, who can provide critical support in the fight to reduce the spread of COVID-19."