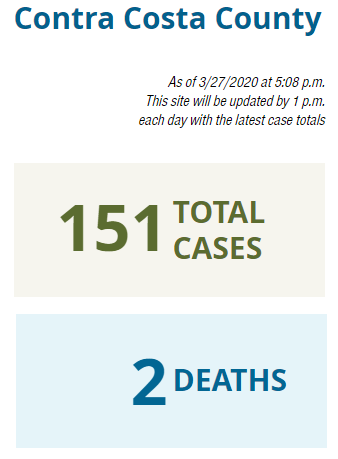 >
Contra Costa is now reporting 151 confirmed cases of coronavirus in the county, which is four more than this morning and 20 more than yesterday.
The county has also confirmed one more person has died, bringing the total amount of coronavirus-related deaths to two.
The health department does not release any further details, including the cities of those infected, or the number of people currently hospitalized.