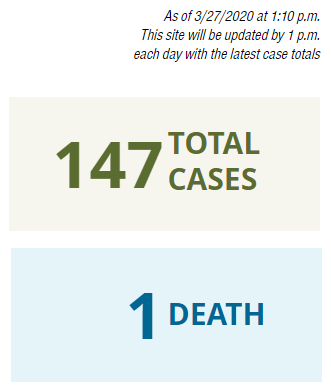 >
Contra Costa is now reporting 147 confirmed cases of coronavirus in the county, which is 16 more than yesterday.
One person (a Contra Costa man in his 70s with underlying health conditions who recently traveled outside the country) has died from the coronavirus in the county, according to the health department.
The health department does not release any further details, including the cities of those infected, or the number of people currently hospitalized.