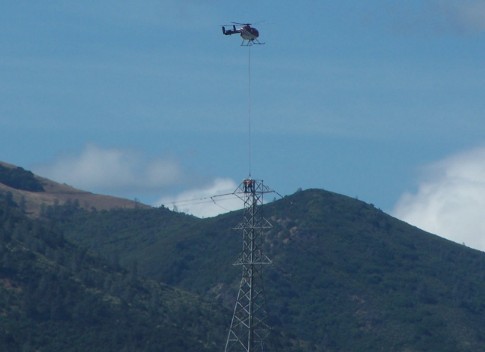 >
PG&E will be conducting infrastructure upgrades and vegetation management efforts to improve overall wildfire safety.
Across their service area this year they will be:
Inspecting the vegetation near lines and pruning or removing over approximately 1 million trees to maintain clearance from power lines.
Installing 400 more new weather stations to more precisely predict when and where dangerous conditions may threaten power lines.
Installing 220+ additional miles of stronger poles and lines as well as nearly 600 sectionalizing devices that will help make future Public Safety Power Shutoffs smaller.
Inspecting over 15,000 miles of power lines located in high fire-threat areas for safety and making any necessary repairs.
If your electric service or property is expected to be impacted by any of this work a PG&E representative will contact you directly.
Please direct any questions about these efforts to wildfiresafety@pge.com.