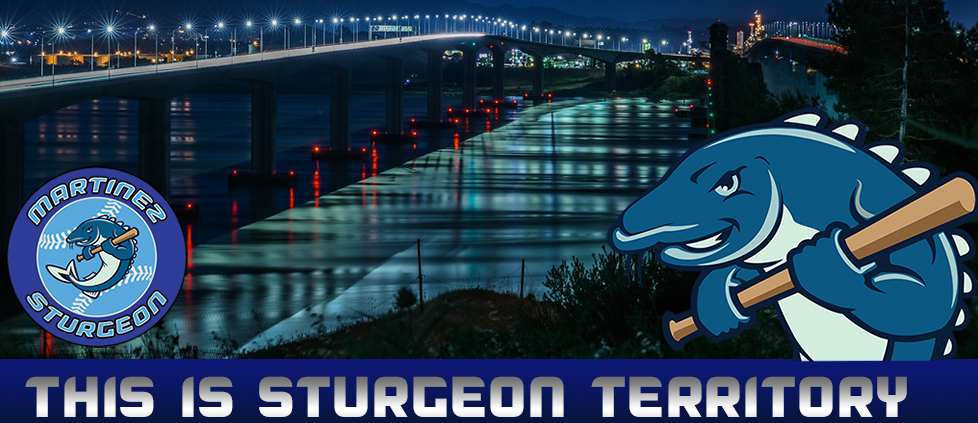 >
Baseball was a prominent topic at Tuesday's Martinez "State of the City" presentation, in which city leaders said their second chance at hosting a professional baseball team could also help with renewal of the city's downtown.
"It will help with economic activity in our core area downtown," Eric Figueroa, Martinez's city manager, said to about 150 people at Tuesday's annual public civic status report.
Andrew Dunn, the CEO and commissioner of the Pecos League of Professional Baseball Clubs, told Tuesday's gathering the Martinez Sturgeon will play 33 home games at Waterfront Park between May 28 and Aug. 1. Pecos League teams will also be fielded in Pittsburg and Santa Cruz this year.
"Martinez needs a baseball team, and we're a baseball league, and we need a good city, so it ended up being a good fit," Dunn said.
The Sturgeon is the second name for a team that hasn't played its first game. The original name, the Martinez Mackerel, proved unpopular among Martinez residents who weighed in. Dunn on Tuesday thanked "Martinez resident Karen," who quickly adapted the old Mackerel logo to represent a sturgeon, the large fish that lurk in the waters off the Carquinez Strait beyond the city's waterfront.
Martinez Mayor Rob Schroder was an outspoken champion of the previous baseball team, the Martinez Clippers, which played at that same ballpark in 2018. The Clippers owners, Jeff and Paulette Carpoff, pleaded guilty in January to wire fraud and money laundering in what prosecutors said was their role in a Ponzi scheme. The team disbanded after one season.
Schroder, wearing a custom Sturgeon jersey given to him by Dunn, welcomes baseball's return, in large part for the "lots of additional activity in our downtown" at restaurants, breweries and related hospitality industries.
Figueroa said the downtown area likely will never be the economic driver that high-volume merchants like Wal-Mart and Home Depot are, but is "the heart of any community." Downtown Martinez has enjoyed a slow but steady
renaissance in the past few years, and both Schroder and Figueroa said the city will do whatever it can for that rejuvenation to continue.
image: www.martinezsturgeon.com