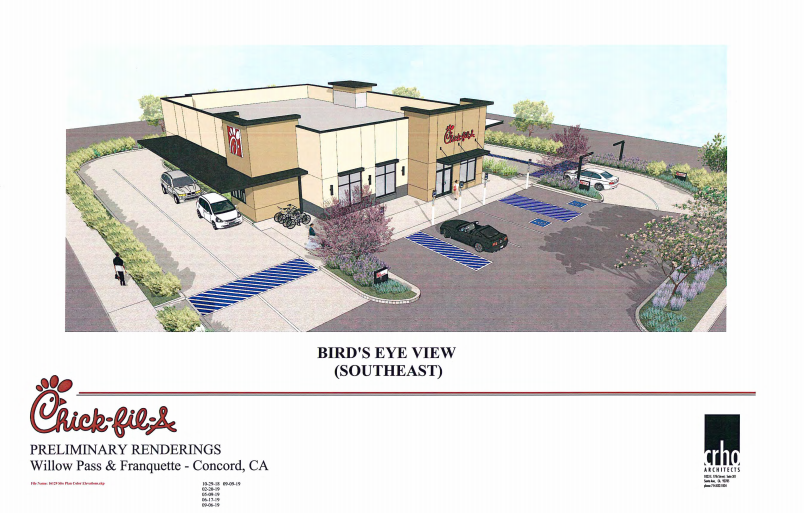 >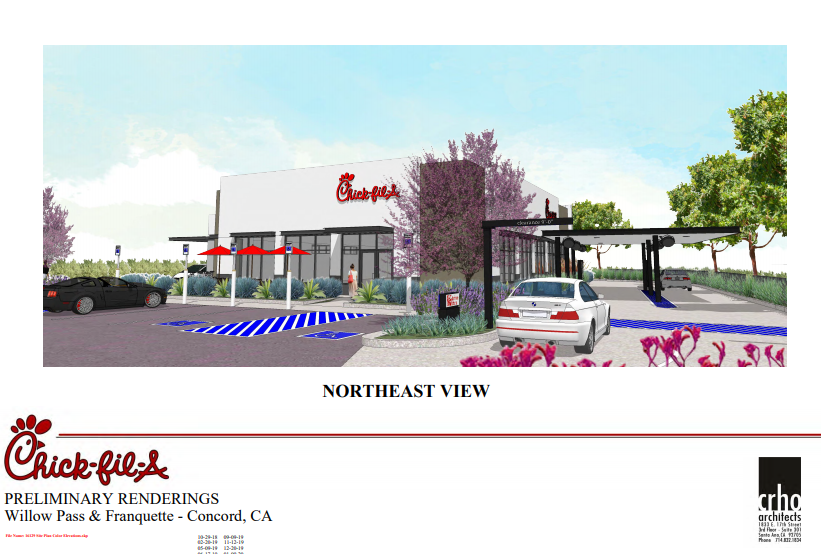 >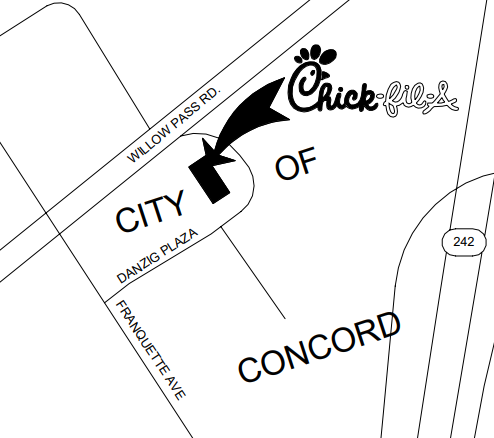 >
The Concord Design Review Board on Thursday will review plans for the proposed Chick-fil-A restaurant on Willow Pass Rd. near Franquette Ave. and Danzig Plaza.
The site is currently occupied by a vacant building, which was previously Lin's Buffet.
The proposed restaurant would be 4,610-square-feet with 49 parking stalls and a double-stacked drive-thru lane with room for 19 vehicles.
Access to the restaurant would be from two driveway entrances along Danzig Plaza.
Chick-fil-A had earlier explored building a restaurant at 1225 Willow Pass Road (now the empty former Elephant Bar restaurant) and 1353 Willow Pass Road, which now hosts the new Gen Korean BBQ House.
And while those parcels were zoned for fast-food restaurants with a drive-thru, Concord city staff said they wouldn't have supported those locations for a drive-thru, citing concerns about effects on traffic, circulation and economic development in this district with several high-rise office buildings.
The city has similar concerns with the Lin's Buffet site, which was zoned for fast-food restaurants, but not with drive-thru windows. The city said they would be open to rezoning the property in order to accommodate Chick-fil-A.