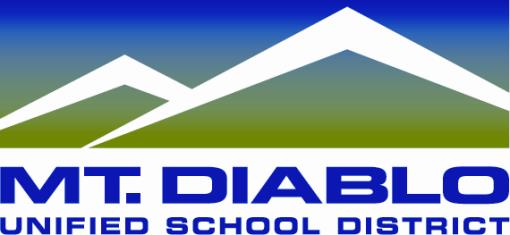 >
MDUSD's Community Speakers Series is provided to families as an activity to support goals of the district's Local Control Accountability Plan (LCAP).  As part of the key goal for Parent/Family & Community Engagement, parents, families and community members will be informed, engaged, and empowered as partners with MDUSD to support student learning.
The community is invited to join us for the second in this year's series – "Vaping and Tobacco Use Prevention" – with Derrick Kirk, a Youth Development Specialist with the Contra Costa County Office of Education's Tobacco Use Prevention Education (TUPE) program. The purpose of the TUPE program is to reduce youth tobacco use by helping students make healthful tobacco-related decisions through tobacco-specific educational instruction and activities that build knowledge as well as social skills and youth development assets. It provides resources including videos and other tools to help empower students and families with smart decision-making.  Kirk was honored in 2017 by the County Board of Supervisors at its People Who Make a Difference Award event, and has trained hundreds of students to serve as tobacco use prevention peer educators.
Upcoming Community Speaker Series events include:
Wednesday, January 22, 2020 – Social Media Effects and Challenges
Tuesday, March 24, 2020 – Adolescent Support
Students, parents, and staff are welcome at all events.
Translation services will be provided.  For more information, please call 925-682-8000, ext. 4016.
WHAT:  Mt. Diablo Unified School District's Community Speakers Series
WHEN:  Wednesday, December 11 from 6:00 p.m. – 8:00 p.m.
WHERE:  College Park High School, 201 Viking Dr., Pleasant Hill.