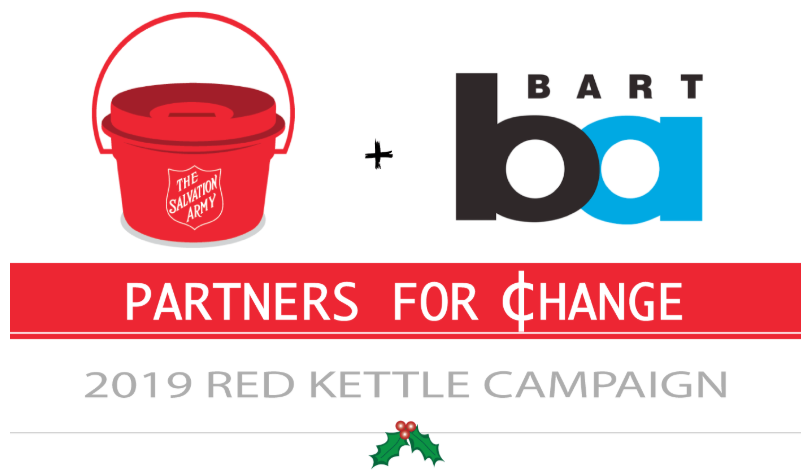 >
BART is teaming up with The Salvation Army during its seasonal Red Kettle Campaign with a new "Partners for Change" initiative inside BART stations systemwide.
The partnership will provide donated funds and paper BART tickets from BART riders to help pay for supportive services for homeless people inside BART stations and on-board trains.
The Salvation Army will position their Red Kettles in the free area of BART stations during the holiday season and collect donations from riders. BART will post signs inside stations near the vending machines that give change to encourage riders to donate to help the "unhoused who seek shelter," according to BART.
Riders can also donate their paper BART tickets with remaining fare, which will be refunded for cash value.
The campaign will end December 24.