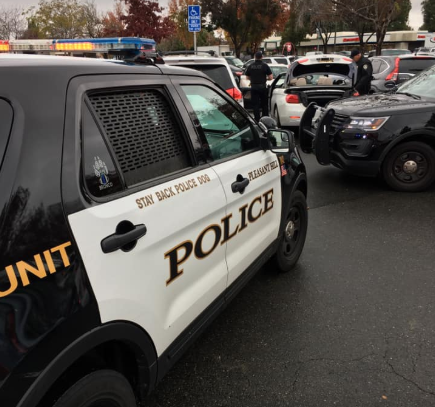 >
Pleasant Hill Police arrested two suspects who were located inside a stolen vehicle this afternoon.
At 2:40 p.m. today, they found the stolen 2015 BMW convertible in the Target parking lot on Contra Costa Blvd., and arrested the driver and the passenger.
The vehicle was stolen from a home in Concord on Monday morning.