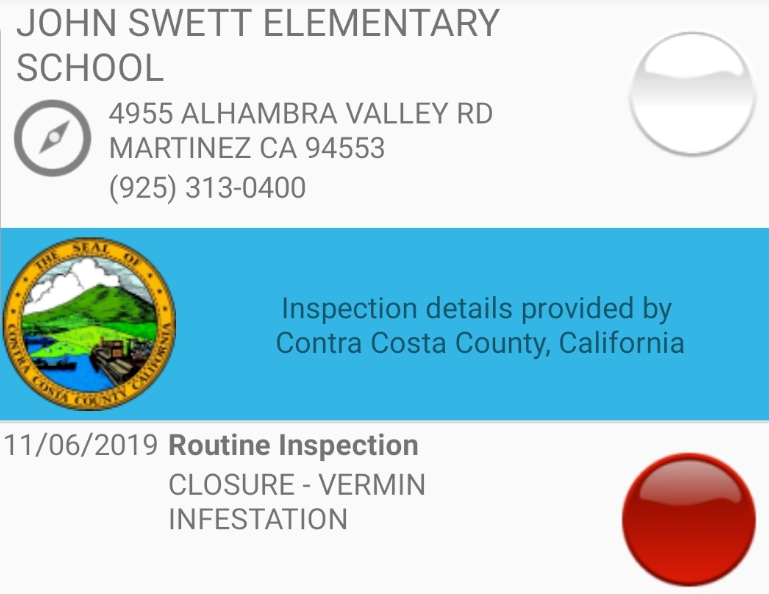 >
The cafeteria at John Swett Elementary School, located at 4995 Alhambra Valley Rd. in Martinez, was closed on Wednesday after inspectors from the Contra Costa County Health Department say they found the following.
Several rodent droppings in the following locations:
– On floor in kitchen (under equipment, storage shelves, sinks).
– On floor in both dry storage rooms.
– On bottom shelf in large dry storage room.
– On floor and bottom shelves of dishwash room.
No food preparation sink at facility. Per employee, they clean and sanitize two-comp sink in the morning to wash vegetables and then it is used to wash utensils.
The cafeteria was last serviced by a licensed pest control company on Oct.30.
Please click on the 'Dirty Dining' link to view all the most recent restaurant closures in Contra Costa County.