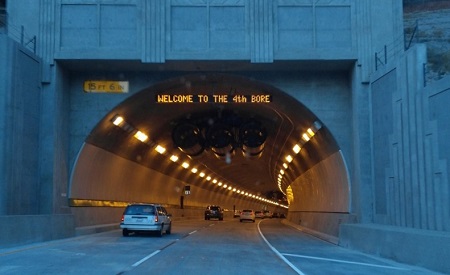 >
The Caldecott tunnel may close because of the PG&E power shutoff, Caltrans officials said.
State transportation officials are working with PG&E to provide emergency power to the Caldecott in the event of a shutoff, according to Caltrans.
Caltrans says the tunnel may be closed for as many as five days.
Changeable message signs near the tunnel have been activated, and the latest detour information will be provided.