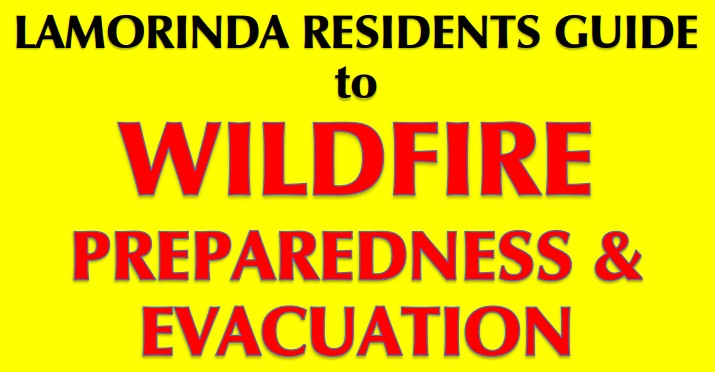 >
In one of the largest public awareness initiatives of its kind, the City of Lafayette, Lafayette Police Department, Contra Costa County Fire Protection District (ConFire), the Moraga-Orinda Fire District and other local law enforcement agencies in Lamorinda have produced a wildfire guide for residents that has been mailed to every household in Lafayette, Moraga, Orinda and Canyon – cities and towns totaling more than 62,000 residents in critical wildland fire hazard areas of the East Bay.
Beginning this week, households will be receiving the Residents Guide, which contains essentials for citizens regarding wildfire preparedness and evacuation. The Residents Guide brings into homes important information that is generally covered in emergency preparedness presentations from CERT and fire and police departments.
The information in the Lamorinda Residents Guide to Wildfire Preparedness & Evacuation is designed to help residents prepare their families, homes, and neighborhoods for the approaching wildland fire season. The concept behind the Residents Guide is to ensure that the community as a whole is prepared and can better respond when conditions exist for a possible catastrophic fire in the Lamorinda area.