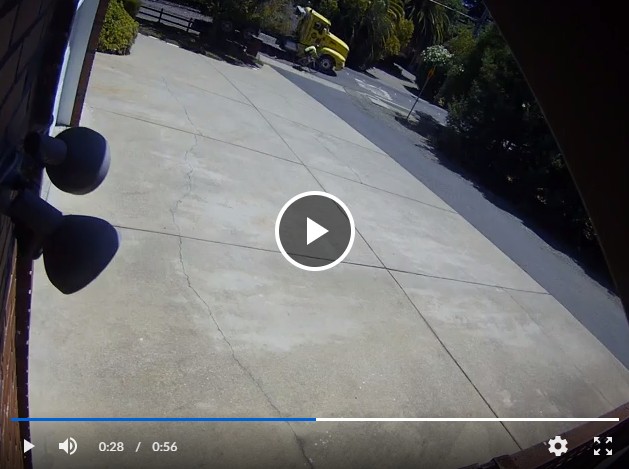 >
The adult children of a Pleasant Hill man fatally struck by a big-rig's trailer last August in Lafayette have filed a wrongful death lawsuit against the driver for failure to follow California's "Three Feet for Safety" act.
Martin Nelis, 54, was cycling in the 1800 block of Reliez Valley Road during his lunch break around 12:30 p.m. on Aug. 2, 2018, when he was passed by a big-rig hauling a trailer.
The cab of the big rig passed Nelis safely, but he was struck by the trailer. He was treated at the scene by emergency crews responding to a hit-and-run, but was later pronounced dead at a hospital.
Attorneys for the Nelis family allege that the vehicle dragged his bicycle for roughly a mile and the driver, Jagmeet Singh Hundal of Hundal G. Trans Inc. in Madera, continued on unaware of the fatal crash.
According to a lawsuit filed in Alameda County Superior Court, Nelis' death deprived his family of a kind and loving father, as well as undetermined monetary losses in the form of financial support, gifts and other benefits he would have provided if still alive.
The state's Three Feet for Safety Act, also known as Vehicle Code 21760, requires drivers to pass bicyclists at a minimum distance of 3 feet — and attorneys say Hundal failed to follow that requirement.
They also allege that Hundal was leaving the Hylands Collection residential build site where he had dropped off construction materials, and that as such he was operating under the terms of Hawk Builders' permit, which required commercial traffic to use other points of entry and exit. Hundal's presence on Reliez Valley Road violated the requirements of that permit, according to the lawsuit.
Hawk Builders, as the organization employing Hundal that day, is named in the lawsuit. They did not immediately respond to a request for comment on the matter.
Nelis is survived by three adult children — Aidan Maguire and Diedre and Fiona Nelis.
"Our aim with this lawsuit is not only to hold those who broke the law responsible for our father's death, but to raise awareness about how drivers can ensure the safety of cyclists sharing the road," Maguire said in a statement.
"Adhering to the Three Feet for Safety Act is one important way," Maguire said. "We hope no other family will ever have to experience what we have been through."
Nelis was employed as a public information officer for the city of Pleasant Hill at the time of his death, which Mayor Tim Flaherty called a "huge loss for the city."