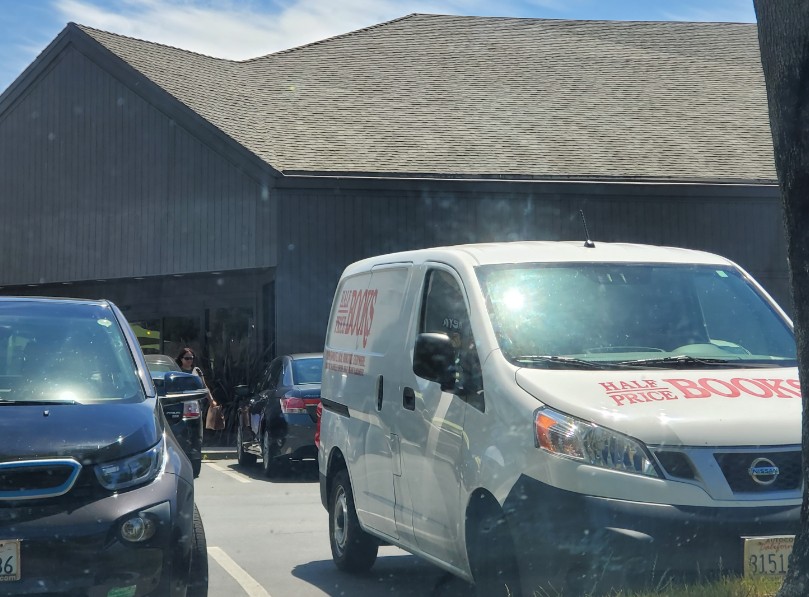 >
Look, it's a Half Price Books van in the Willows shopping center on Diamond Blvd. in Concord, near the old (empty) Any Mountain building.
Kyle emailed us the photo, and said "There is a HPB van at the old Any Mountain in the Willows shopping center. The lady driving the van unlocked the doors and they are having a safe installed now."
Half Price Books was recently forced out of their Todos Santos Plaza location, and have since been searching for another Concord location.
If they do move into the old Any Mountain building, it will be a hop, skip and a jump away from the new Barnes & Noble bookstore, which is set to open next week in the Veranda shopping center.
A representative for Half Price Books was not available to confirm or deny the news on Monday afternoon.
Thanks to Kyle for the photo and information.