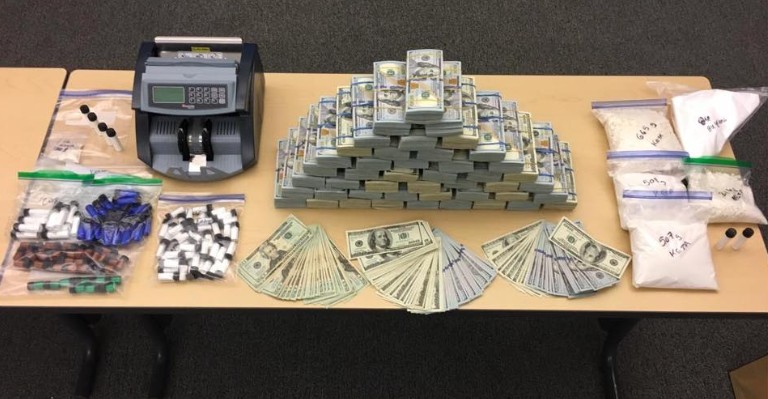 >
The Walnut Creek Police Department Special Enforcement Team (SET) along with the help of a K9, conducted a search warrant at an apartment complex in Pittsburg, and through the investigation, SET officers located 1/2 pound of cocaine, 1/2 pound of MDMA and 4.5 pounds of Ketamine along with equipment used to manufacture illegal narcotics.
The suspect was also in possession of approximately $1,135,000, which was seized.
The male, a 45-year-old Pittsburg resident, was taken into custody for possession of narcotics for sale and the manufacturing of narcotics.
The name of the suspect was not released.
The arrest occurred in January, but Walnut Creek Police did not release the details until this evening.