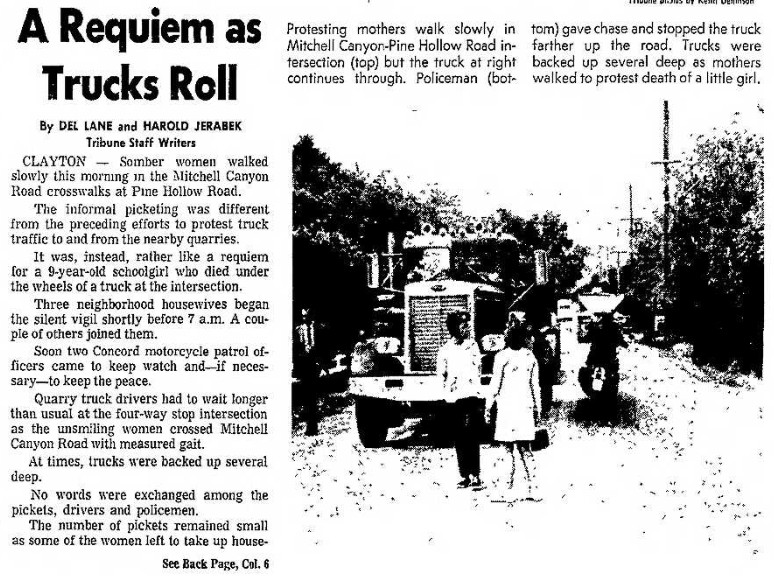 >

>
The fight for student safety in Clayton hit an all time high 48 years ago after a Mt. Diablo Elementary School student was struck and killed by a truck on Pine Hollow Rd. at Mitchell Canyon in May of 1971.
Barbara Lynn Storm, who lived at 5827 Pine Hollow Rd., was riding her bicycle to school when she was struck by a dump-truck trailer coming from the nearby quarry on Mitchell Canyon Rd.
The cities of Concord and Clayton attempted to shut down the quarry due to the high traffic and safety issue with three schools in the vicinity. Instead, several safety measures were put into place.
On Friday morning, a fifth grade student at Mt. Diablo Elementary was hit by an SUV on Mitchell Canyon Rd. He was life-flighted to Children's Hospital in Oakland, where fortunately he is expected to make a full recovery.
Friday's crash once again brings up the issue of student safety around local schools.
QUESTION: If you were in charge of student safety, what is the first thing you would do to make sure no child is injured or killed while walking to school?
photo: May 1971 Oakland Tribune article – click on images for larger view.