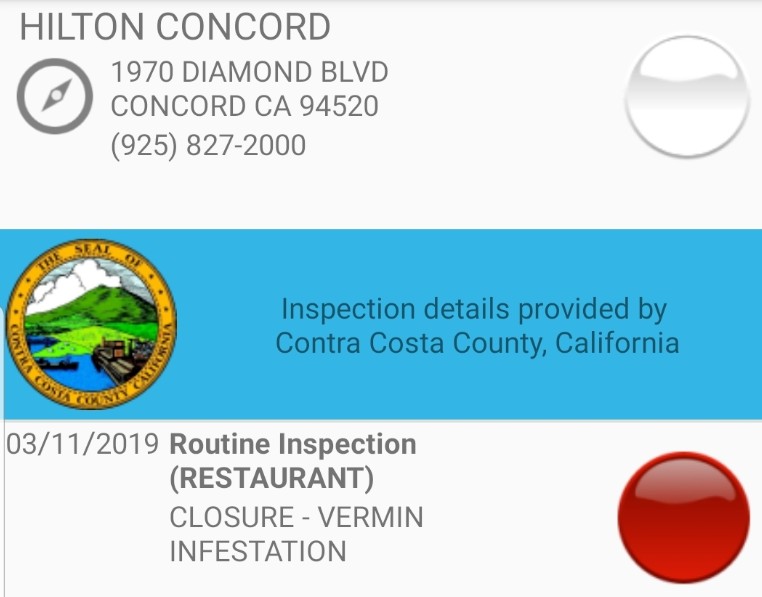 >
The restaurant inside the Concord Hilton, located at 1970 Diamond Blvd. in Concord, was shut down on March 11 after inspectors from the Contra Costa County Department of Environmental Health say they found the following:
1 fresh dead rodent and 1 live rodent on the monitoring trap on the floor inside the utensil storage room.
3 rodent droppings on the floor near the employee locker and employee restroom.
1 rodent dropping underneath the shelf that stored aprons.
15+ rodent droppings inside the oven at the service room cook line.
5+ small flies in the bar area.
The restaurant has since been re-inspected and reopened.
Please click on the 'Dirty Dining' link to view all the most recent restaurant closures in Contra Costa County.