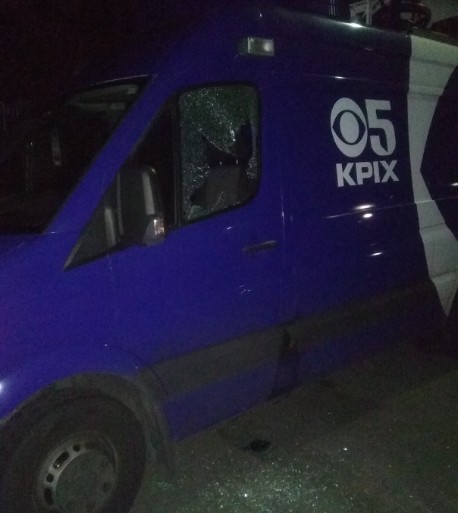 >
A KPIX news van had its window smashed, and equipment possibly stolen in Concord on Friday evening.
The possible smash & grab occurred in the Clayton Valley Highlands neighborhood around 7:30 p.m.
The van was parked near the home of a KPIX employee when the crime occurred, according to a neighbor.
Witnesses say they believe the van's alarm scared off the suspect. It's currently unknown if any equipment was stolen.
Less than two weeks ago, a KPIX news crew was robbed of a camera and tripod and their security guard was shot while covering the Oakland teachers' strike.
photo credit: Adam