A man was arrested today after he threw a rock at a vehicle on Clayton Rd. in Concord, breaking the car's window, according to the victim.
The victim told Claycord.com the attack was completely random, and he suspects the man was on drugs at the time of the incident.
Concord Police confirmed a vandalism arrest was made today on Clayton Rd., but the man's name is currently not available.
Fortunately the victim was not injured.
video credit: Mush Marbella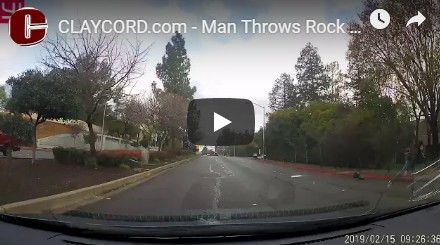 >