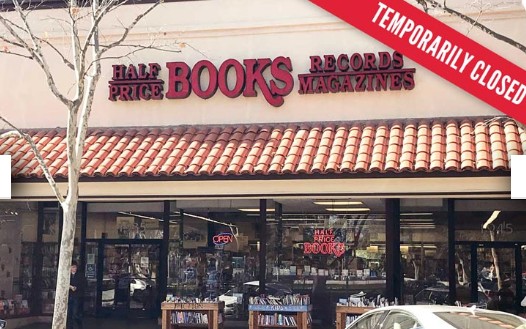 >
Half Price Books in Todos Santos Plaza is temporarily closed.
An employee at the Berkeley Half Price Books told Claycord.com the business is closed while future tenants inspect the building.
The book store lost its lease, and is expected to permanently close this spring, according to the employee.
Bank of America has shown interest in moving into the building, according to Concord city staff reports.
Half Price Books, which is based in Dallas, TX and operates 127 stores throughout the country, is currently searching for another location in Concord.
RELATED STORY: Bangkok Kitchen In Downtown Concord Closing Due To $5,800 Rent Increase