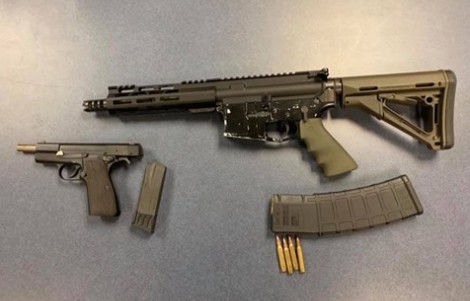 >
A 22-year-old Concord man was arrested on suspicion of several weapons violations early Saturday morning after two illegal weapons and ammunition were found in his car, according to Martinez Police.
Officers arrested Oscar Esparza-Cabello on suspicion of reckless driving after they say they spotted him doing doughnuts near Pacheco Blvd. and Howe Rd.
After searching his vehicle, they found a concealed 9mm pistol, an illegal and unregistered short-barreled rifle, and an illegal 40-round magazine, police said.
Esparza-Cabello was booked into the Contra Costa County Jail in Martinez on suspicion of possession of illegal weapons and suspicion of reckless driving.