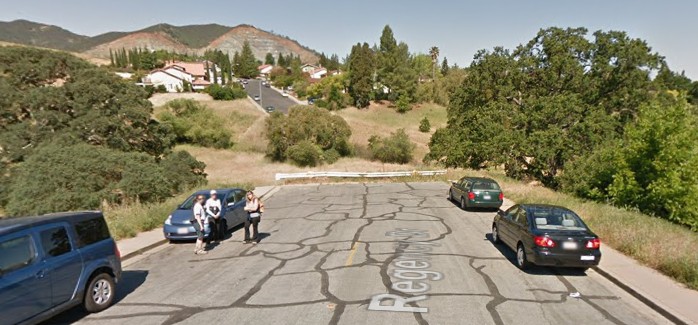 >
The Clayton City Council discussed the parking concerns at the end of Regency Dr. near the informal access trail to Mt. Diablo State Park on Tuesday night.
After a lengthy discussion, the City Council was unanimous it would not fence off the informal access at that location, according to City Manager Gary Napper.
The council then formed a committee of councilmembers Wan and Wolfe to work with staff, the neighborhood representatives, Mt. Diablo State Park officials, Save Mt. Diablo and other stakeholders to come up with a possible resident parking permit only program on Regency Dr. and Rialto Dr., Napper said.
It was further recognized that resident permit parking only program may need to include Mountaire Parkway and some of its side streets in the Dana Hills neighborhood.
The committee's decision will be presented for consideration by the full City Council at a future public meeting.
RELATED STORY: City Of Clayton To Discuss Eliminating Access To Mt. Diablo State Park At The End Of Regency Dr.
photo: google maps