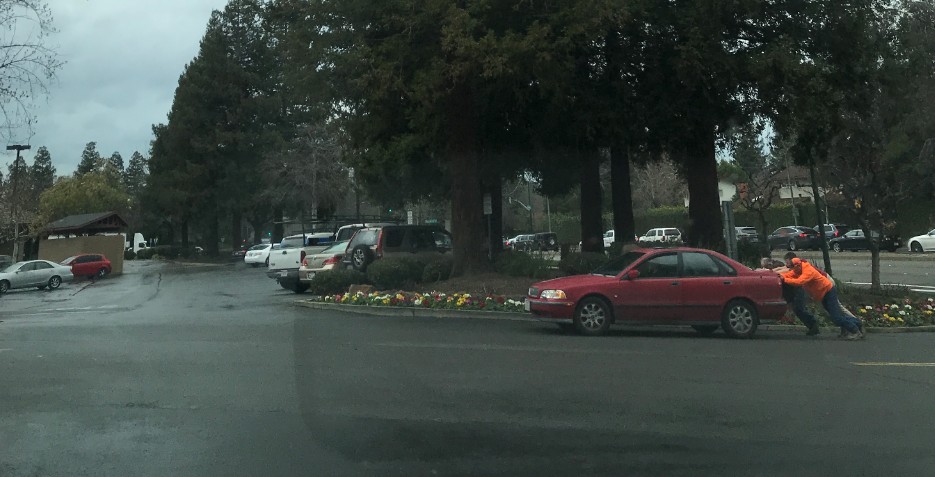 >
Thanks to Angelica, who spotted an act of kindness near Bancroft Rd. & Treat Blvd. in Walnut Creek.
Here's what she had to say.
"Just witnessed these four men pull over and run out to help this woman get her car that stalled into the Countrywood shopping center. Thank you anonymous men! Witnessing their act of kindness made my day!"
It's always nice to see people helping those in need. Thanks again, Angelica, for sharing this with all of us, and thanks to those who stepped up to help.