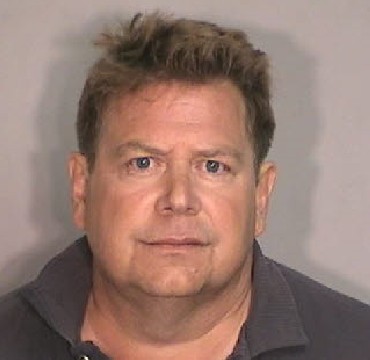 >
55-year-old Concord resident Jeff Kasper pleaded guilty to felony possession of child or youth pornography and internet/electronic impersonation on Tuesday, according to the Contra Costa County District Attorney's Office.
Kasper, who previously served as Concord Chamber of Commerce President and Chairman of the Mt. Diablo Health Care District, was originally arrested in May of 2015 after Concord Police served a warrant at his home.
Concord Police in 2015 said the investigation began in March 2015 when Special Victims Unit (SVU) Detectives initiated an investigation into the illegal downloading and file sharing of child pornography at/from a residence in Concord.
Detectives sought and obtained a search warrant authorizing them to search the residence for evidence related to the investigation, according to police.
Detectives located corroborative evidence of the crime inside the home, including pornographic videos depicting children, police said.
Sources close to the investigation say some of the images were of boys as young as 9 and 10-years-old being raped.
Kasper will have to register as a sex offender, be on three years formal probation with a probation officer, and serve 240 days in county jail, which he can do with Electronic Home Detention, according to the Contra Costa County District Attorney's Office.
Kasper has been the emcee for the City of Concord's 4th of July Parade for several years, and was given a certificate of recognition in 2012 from the City of Concord for his work as an emcee. Kasper was also an "alternate" Concord City councilmember, who would act on behalf of individual councilmembers in a disaster or emergency situation.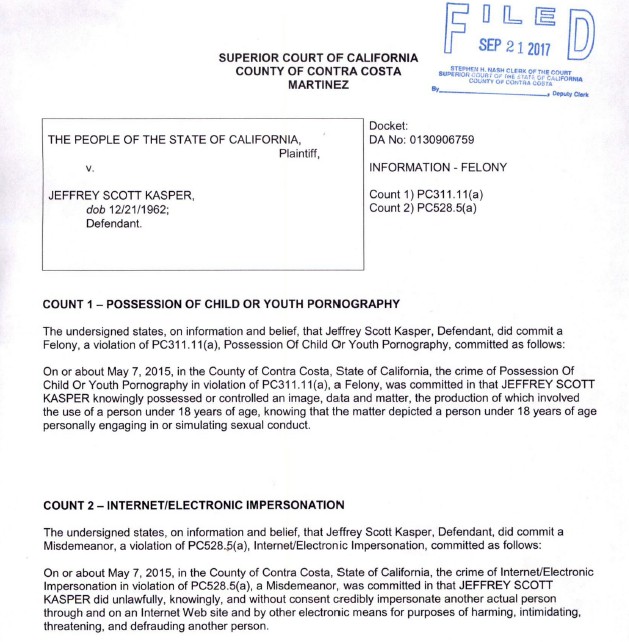 >
photo: Jeff Kasper – Concord Police Department Booking Photo