In case you missed it, here's an up-close look of the beacon atop Mt. Diablo.
The beacon, known as the "Eye of Diablo", is turned on every year for about 15 hours on Dec.7 to honor the victims and survivors of the attack on Pearl Harbor.
Thanks to Rich Lueck for the video.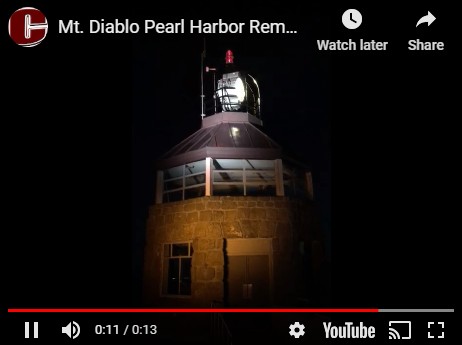 >