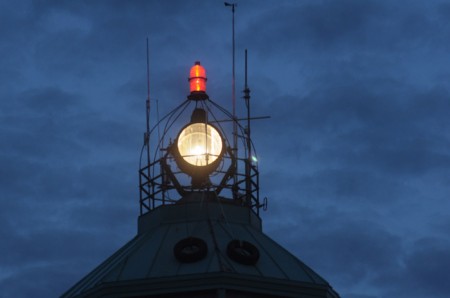 >
On Dec.7, Mount Diablo's Beacon will be re-lit by survivors of Pearl Harbor.
The Sons & Daughters of Pearl Harbor Survivors are sponsoring the 55th Annual National Pearl Harbor Remembrance Day Beacon Lighting Ceremony, and they invite you to attend the ceremony to pay tribute to the lives that were lost and honor our surviving veterans of Pearl Harbor.
The ceremony will be held in the Oak Room of the Library Building at the California State East Bay Concord Campus, 4700 Ygnacio Valley Road, Concord.
The ceremony will commence at 3:45 p.m.
Vietnam Helicopters Museum is generously providing a piloted Vietnam War-era helicopter to fly over the ceremony towards the beacon atop Mount Diablo's summit at 4:45 pm, just prior to the lighting of the beacon by Pearl Harbor Survivors at 5:00 pm.
"The Beacon lighting is a tribute to those individuals that lost their lives at Pearl Harbor", says Earl 'Chuck' Kohler, one of the few remaining Pearl Harbor survivors in Contra Costa County.
The ceremony is also an opportunity to honor the survivors. When those who experienced Pearl Harbor are gone, the history is lost with them.
The Beacon on Mount Diablo was originally installed and illuminated in 1928 to aid in trans-continental aviation. It is one of the four guiding beacons installed along the west coast by Standard Oil of CA and is the only one known to still be operational.
After the attack on Pearl Harbor, the Beacon's light was extinguished during the West Coast Blackout, for fear it may enable an attack on California. It stayed dark until Pearl Harbor Day 1964, when Fleet Admiral Chester Nimitz, Commander in Chief of Pacific Forces during World War II, relit the Beacon in a commemorative ceremony and suggested it be illuminated every December 7th to honor those who served and sacrificed.
Since that day, Pearl Harbor Veterans and their families have gathered every Dec.7 to see the beacon light shine once again.
The beacon will be shut off before sunrise on Dec.8.