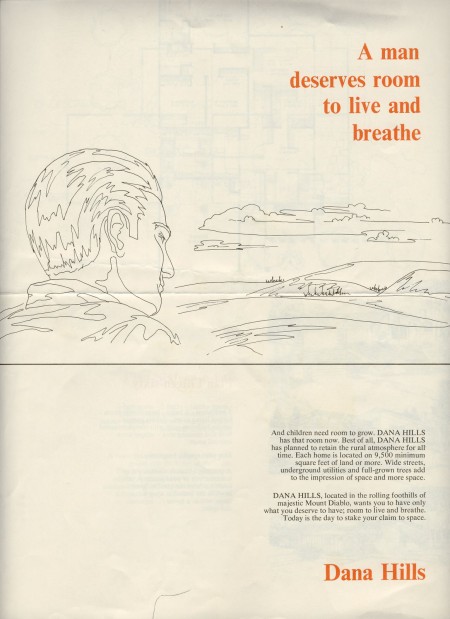 >
It's been about four years since we posted this, and figured some of you who might not have seen it the first time would like to check it out.
This brochure shows the original advertisement for the Dana Hills subdivision in the City of Clayton, which was built in the early 1970's.
As you can tell, life was a little different back then.
Thanks to "Joyce in Clayton" for sending this to us.
ABOUT THE CLAYCORD ONLINE MUSEUM: The Claycord Online Museum is made up of historical photos, documents & anything else that has to do with the history of our area.
If you have any old photos or items that you'd like to place in the Claycord Online Museum, just scan or take a photo of them, and send them to the following address: mayorofclaycord@yahoo.com. It doesn't matter what it is, even if it's just an old photo of your house, a scan of an old advertisement or an artifact that you'd like us to see, send it in and we'll put it online!
Click on the tag below titled "Claycord Online Museum" to view other items!