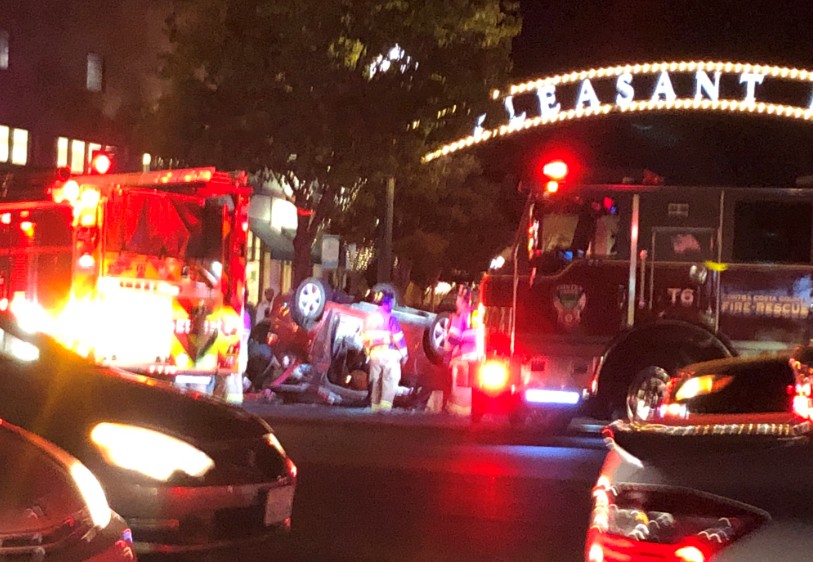 >
Multiple people were injured during a vehicle collision in downtown Pleasant Hill on Tuesday evening.
The collision occurred near the entrance to Crescent Plaza.
Preliminary reports indicate one vehicle ran a red light, t-boned a van, and flipped the van over. Three people had to be rescued from the overturned vehicle.
Thanks to Paul for the information and Will for the photo.