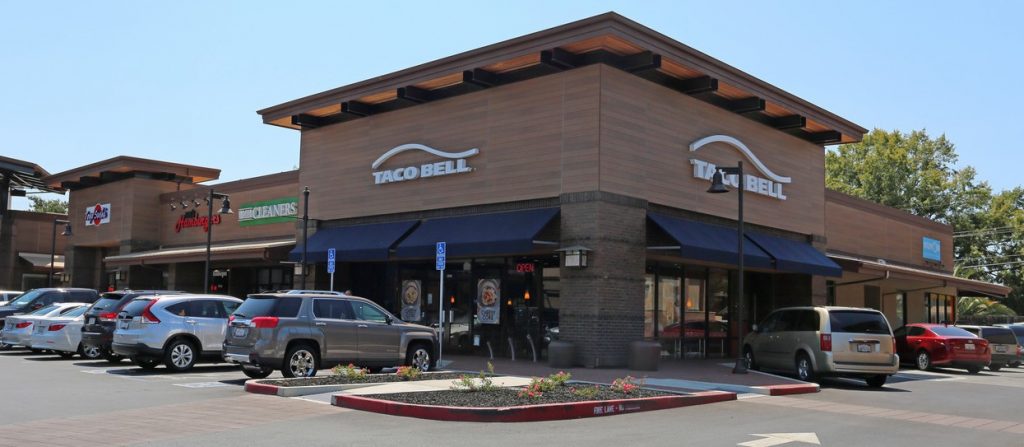 >
Taco Bell and Evie's Hamburgers have both been told their leases will not be renewed next year, and they must vacate the Encina Grande shopping center on Ygnacio Valley Rd. at Oak Grove in Walnut Creek due to the property manager's lease agreement with Whole Foods, according to a source close to the shopping center.
This news comes just one day after we first reported that Jade Garden, a Chinese restaurant that's been in the center since 1989, was told to leave by February of 2019 due to a restriction in the lease with the Amazon-owned supermarket chain that limits the square-footage of restaurants in the center, according to the property manager, Recency Centers.
The UPS store, which is located next to Jade Garden, has also been told to leave. Regency Centers plans to combine the two units in order to make room for their future tenant, AAA.
Sources tell Claycord.com that Evie's Hamburgers has been told they need to leave by June of 2019, and Taco Bell must vacate by December of 2019.
It's currently unknown if other restaurants, such as Rocco's, Applebee's, Toyo Sushi or Bagel Street Cafe will be affected by Regency Centers' agreement with Whole Foods.
RELATED STORIES:
image: courtesy of LoopNet.com