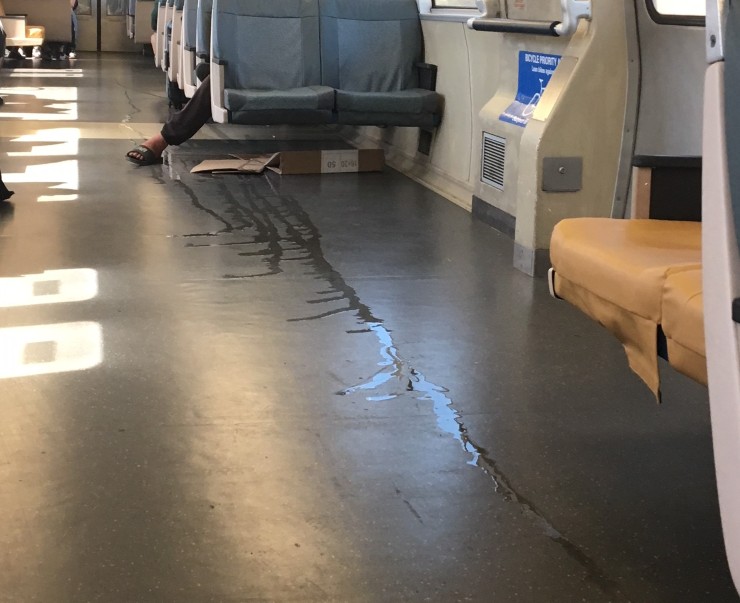 >
A Claycordian took BART from Contra Costa County to San Francisco this weekend.
Here's a recap of what she saw:
My family took BART to San Francisco Sunday and this is how unsanitary the BART trains are. There were several homeless people sleeping on the trains. We witnessed one man laying down and he began urinating in the BART seats.
As you can see the urine went up and down the BART train and I wonder how many people sat in those seats after he left. We moved to another car to find another area that looked like someone had urinated on the floor and sadly another homeless man that smelled as if he may have defecated on himself.
We moved a third time to another train.
This time a man came on dragging a large garbage can and wearing a bright orange vest as if he worked for BART, but I don't think he did.
There were no BART police around and the health and safety of the other passengers were/are at risk.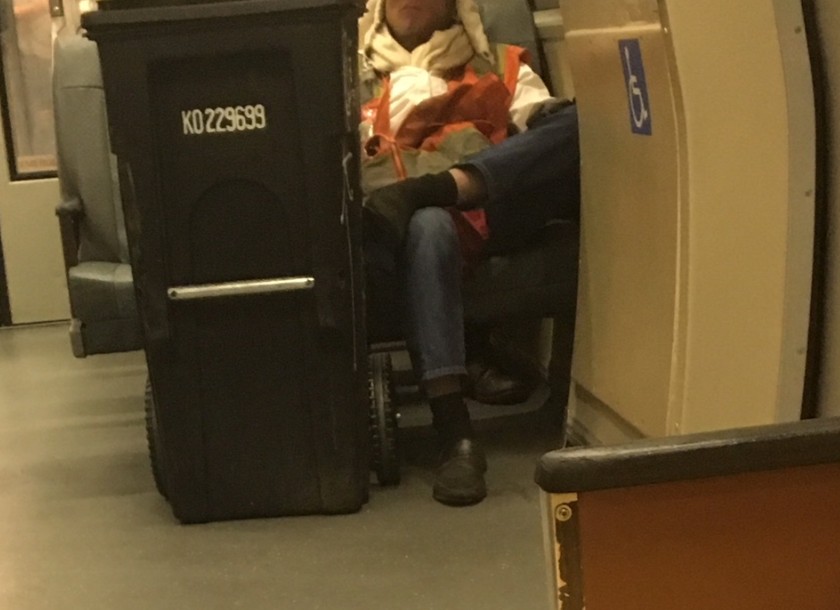 >
Elderly riders could have slipped and fell in the urine. BART really needs to clean up its act! Clean the cars, monitor who is getting on the trains, especially when someone is dragging a large container on and no one stops him! How does that happen? Our society is a scary place, for all we know he could have had a bomb.
Never a dull moment.