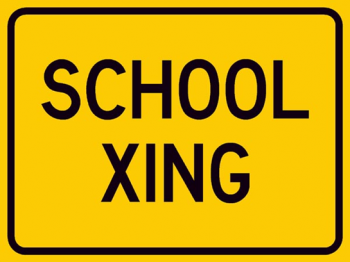 >
Contra Costa County Public Works encourages all road users to be safe as they travel to and from school this year. There are over 177,000 K-12 students heading back to 261 public schools in 18 school districts throughout Contra Costa County.
As we are all excited about the promise of the new school year, children may not always be aware of their surroundings as they walk, bicycle, or bus to school.
We are asking parents and other drivers to leave early, be fully alert, and extra cautious while driving, especially in school zones. We encourage you to sit down with your child and go over some road safety rules and tips.
For some helpful tips for parents, caregivers, children, and drivers, the National Safety Council has provided three great resources: Back to School Checklist, Traveling to School, and Back to School Tips for Motorists. Also, the National Highway Traffic Safety Administration has this resource for back to school safety.