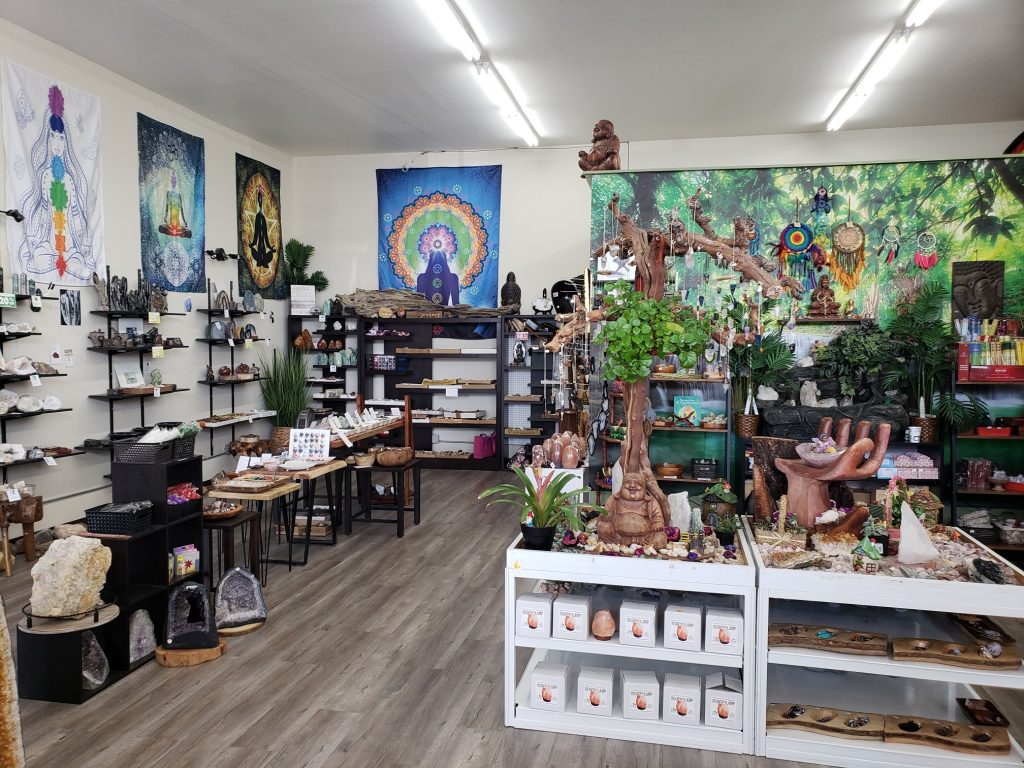 >
"10 Questions" is a feature on Claycord.com to help you get to know the locally owned businesses around central Contra Costa County.
We'll ask the business owner 10 questions about their business (and a few other things), and they'll give us their best answers.
All answers will be unedited, and you don't have to be an advertiser on Claycord.com to participate.
The only requirement is that the owner of the business lives locally, and the business must be in Concord, Clayton, Pleasant Hill, Walnut Creek, Martinez or Pacheco.
If you'd like you and your business to be featured in this column, please email news@claycord.com with the name of your business and we'll get back to you as soon as possible.
Our first locally owned business to be featured is the Aquarian Era New Age Shop in Concord, which is located on Main St. (off Clayton Rd. near Concord BART).
Business Name: Aquarian Era New Age Shop
Owner's Name: Melvin Thompson
Business Location: 2803 Main Ave. Suite A Concord, CA 94519
Business Hours: Tuesday – Saturday: 10 a.m. – 7 p.m., Sunday: 11 a.m. – 6 p.m., Closed on Monday
Business Phone Number: 925-270-3175
Website: www.aquarianerastore.com
1.Tell us about your business in five sentences or less. We sell items ranging from handmade decor, fossils, statues, large and small precious stones, minerals, beads, sage bundles, incense, scented oils, seasonal items, decor accessories & much more. We create a welcoming environment. We want you to feel the energy. Our job is to inspire, enlighten, & educate consumers.
2. How long has your business been open? Since 04/22/2018
3. What is the thing you like most about your business? Working with crystals is truly a passion of mine, It brings me such joy when I see the happiness in others after they come to learn about or buy crystals from me.
4. How many hours per week do you dedicate to your business? 50-60 hrs.
5. What keeps you passionate about your business? I love being able to help others, educating them and also spiritually guiding them when needed.
6. What experience did you have before opening, and how far have you traveled to get items for your business? I have been sharing crystals with others, even selling at flea markets since about 2014. I took a 13 hour trip all the way to Tucson, Arizona where I actually purchased some of my largest crystals.
7. What's your favorite item in your store, and why is it your favorite? My citrine cathedral, it's very unique and has calcite points sticking out of it.
8. What makes your business unique? I have a very large array of crystals, and have metaphysical items as well.
9. Besides your business, what is your other favorite local business? I would have to say I really like Half-Priced priced book store.
10. When was the last time you took a vacation, and where did you go? Feb. 2018, I went to the Rock & Gem show in Tucson AZ.
Thanks to Melvin with Aquarian Era New Age Shop on Main St. in Concord for taking part in "10 Questions".
Please click on the pictures shown above for a larger view.